SN9748 has been undergoing extensive repairs by its owner. The TV did not work when it was bought off Craig's List (pics below are from the ad).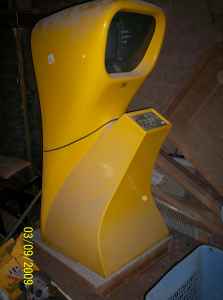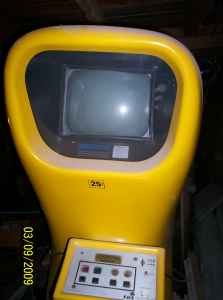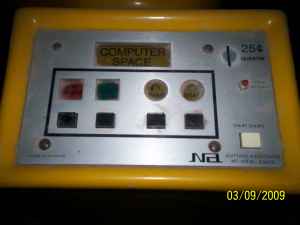 There are a good collection of photos on his Flikr page . The latest info from the new owner is that he has begun refurbishing the control panel at the moment with some new button switches. Game is now cleaned up and safely stored indoors. The TV will be repaired after the controls are done.
Indications are that 9748 might have been the unit seen in the movie Jaws, though the owner doubts this, he is pursuing research into that. However, he is thinking this one was the game they sent to the Patent office, as he says "as evidenced by that original '20231' marking inside the back door."
Some highlight photos are below but click on the above Flikr link to see all 62 pictures.
Latest image from the new owner is below.