SN10130 was actually found sitting on someone's porch in Portland Oregon in April 2009.
The machine is not functioning, requiring a new power supply, some new vaccuum tubes for the TV, part of the coin mechanism as well as the painter's can for coin collection but the new owner is very happy to have found this rare collectible.
Below the pictures is the full story directly from the new owner himself. Quite an amazing story.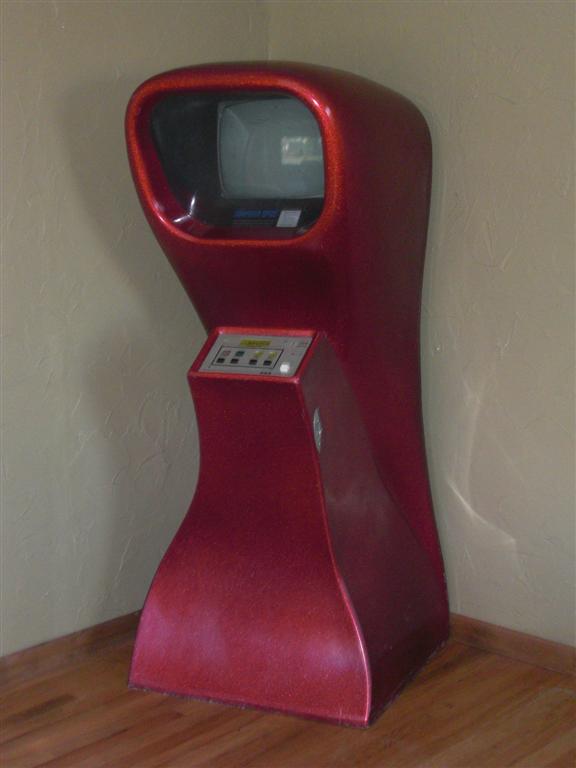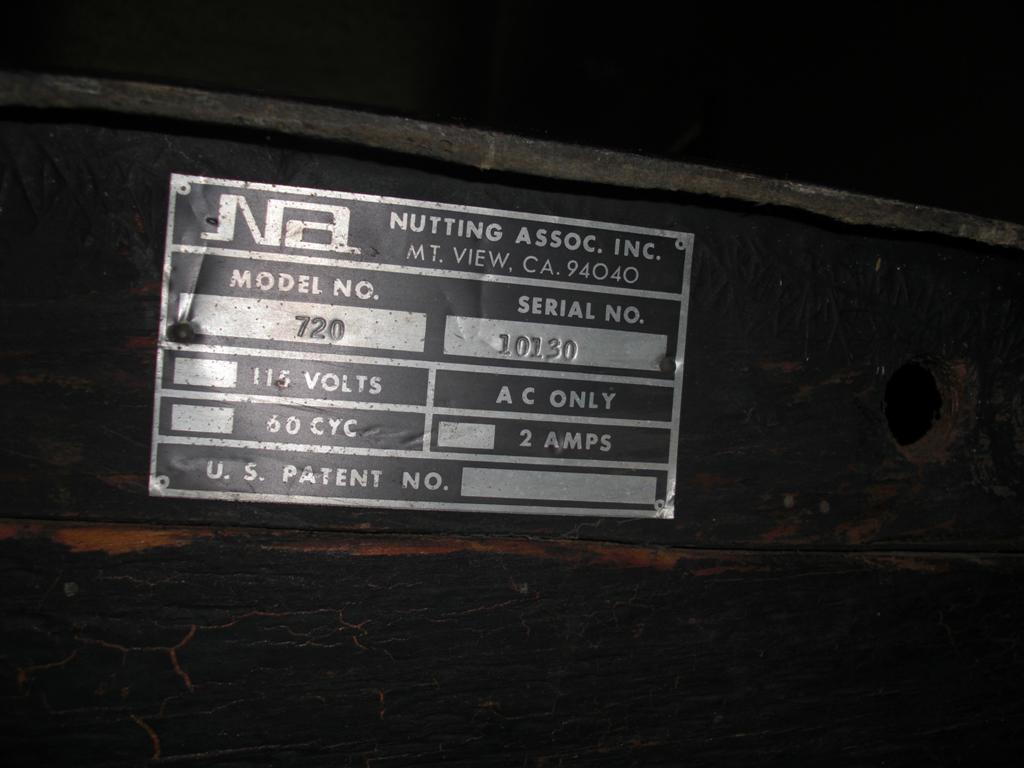 Things you find on a front porch.
Computer Space?

On my way to work Friday, it was a nasty rainy day and I was running a
little behind, but WTF, I could not believe what I was seeing, so I
had to stop.

I pulled over, set my bike down on the sidewalk, walked up the stairs
and it really was. The first Computer Space I have ever seen in real
life. I was shocked. In my city, my side of town, on the street that I
ride down every day, back and forth to work. I pulled a sharpie and a
piece of paper out of my bag and scribbled a note with my contact info
and shoved it in the mail slot. I had actually met the owner of this
house in years past, he is an interesting guy and I remembered his
name. Once I got to work, I figured out his email address and set to
contacting him.

Of course I was hoping he wouldn't know exactly what it was, and I
could buy it for a song. Nope. Turns out he is a Computer Space fan.
He was involved with the amusement industry in the 70's and even owned
a 2 player version back in the 80's. He doubled his investment on that
one by selling it for $100

He bought this one of eBay not too long ago. Sight unseen and had to
drive 300 miles to pick it up. We discussed prices via email, and I
discussed my mental condition with my wife. After a day or two of
this, my wife was prodding me to just buy it and the seller gave me a
great price that was more than fair in my estimation. His girlfriend
had actually reminded him his policy of selling things to people who
love them vs. trying to profit off of them will bring good karma. She
read my emails to him and said that I was the one. I had to agree.

Another cool thing is there is a blue one at his work place. If I have
trouble getting this one to work, we can swap parts to figure out what
the bad components are. I have a full repair manual that was included
too. It needs a new PS, and a couple of the tubes in the TV need to be
replaced, also has part of the coin mech missing, along with the paint
thinner can.

But she is a real looker. My first "upstairs game" You can see around
the bezel where I have started to shine her up.