SN10116 sold to a collector via Craig's List in July of 2007
The machine was in the Orange Country area of Los Angeles. The previous owner used to manage movie theaters
back in the 70's and he was able to buy this one back in 1976. So this machine has really not exchanged hands very much since its construction. The machine does start up though from the picture below it is obvious that the image on the TV is not fully functioning and needs some attention. Still, the new owner is extremely happy with his purchase.

(As a side note, this machine is closest in serial number to 10126, which belongs to me, the administrator of this website.)
Click on thumbnail to see a larger version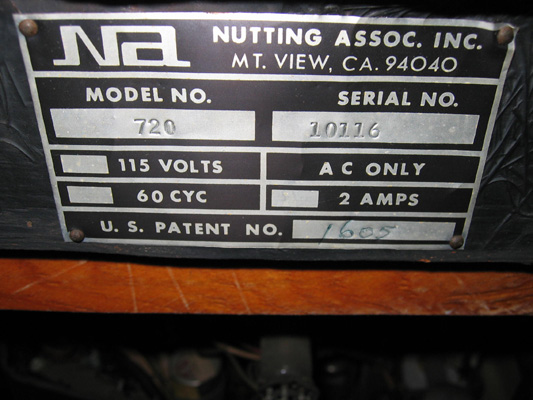 UPDATE: a few years ago a newer picture of this machine was attached to the following website. The image and link are gone but the photo is shown below.